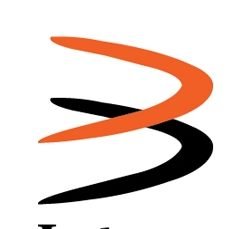 Boomerang International Educational Services
Putalisadak (Opposite Kumari Bank)
Putalisadak (Opposite Kumari Bank) , Kathmandu
ktm@boomerangedu.com
+977-1-4430487, +977-9801132062
Boomerang International Educational Services was established in 2008. Our goal is to work with Educational Institutions and provide effective counseling to students wanting to pursue vocational & higher education in Australia. Ultimately our goal is to promote Australia as a destination for international students. We also assist international students who are already in Australia, and wish to pursue higher education after the completion of their high school, or vocational studies.
Boomerang International Educational Services is registered with the Office of Consumer and Business Affairs of South Australia, and is run as ASIC registered Company in Australia. The company is well aware of the Education Services for Overseas Students Act 2000 and the obligations of the providers in respect to the requirements of the act. Our values are Honesty, Good Communication and Good Service to Students.
We take a very strong ethical approach to our business and we have built a good profile and credibility within the student community.

South Australia is country's fastest growing and most lively region, surrounded by a heart-stopping natural setting. Adelaide, the capital of South Australian territory, is too a dynamic and beautiful city surrounded by spectacular beaches, magnificent green park lands and jaw-dropping blue skies. It features a large number of chic cafes, restaurants and much more one can expect from a bustling and modern Australian city.
South Australia provides the international students with high-quality accommodation facilities and affordable lifestyle. The region is internationally recognized for its commitment towards art and culture.
It hosts a chain of festivals throughout the year, and hence it is nicknamed as the festival state of Australia. Stable political and economic environment of the region make it safe and sophisticated place to get around for international students. Studying in South Australia is a once-in-a-life-time kind of opportunity; the state has a lot to offer to everyone who visits it or stay there.
South Australia is home to long summers, stunning beaches and award-winning wine, events and festivals. It's the gateway to the Barossa, Flinders Ranges and outback and Kangaroo Island.
Host to major events, such as the Tour Down Under, Adelaide Festival, Adelaide Fringe and WOMADelaide, South Australia loves a great party. When you visit, you will understand why experienced travelers come back time and time again.