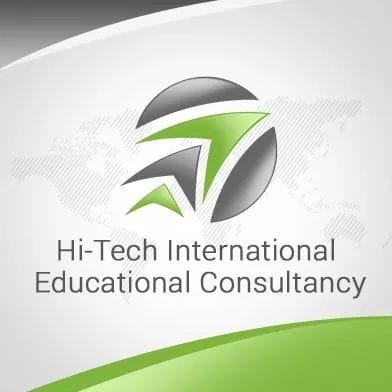 Hi-Tech International Educational Consultancy
Dillbazaar-32 (opposite of Goodwill Finance)
Mr.Ghanashyam Chetri
Chairman
We take pride in being one of the best and emerging educational consultancy in Nepal. We having achieved remarkable growth from the opening of our consultancy and contributing significantly to the students having motive of studying abroad. We have a great tradition of serving our valued students to achieve their goals and make them complete satisfaction through efficient management and excellent services, which we continue to maintain with our untiring efforts.
We are offering best ideas and relative services which is the preferred choice of many students because of its reliability and commitment to the quality service.
See More
Dillbazaar-32 (opposite of Goodwill Finance) , Kathmandu
info@hitechintl.edu.np
+977-01-4523595 01-4520596
Hi-Tech International Educational Consultancy is established with the aim to provide valued consulting service without compromise. The core business is to provide overseas education consultancy services to Nepali students and class for IELTS, TOEFL, GMAT, GRE and other classes.Experienced student consultant of Canada,USA,New Zealand, AUSTRALIA, and European Countries.

If you are concerned in studying in Australia – you are in the correct spot! Hi Tech International Educational Consultancy Pvt. Ltd is designed to help you bring home the bacon. At that place are thousands of classes provided, and we deliver the number one guide to help you from the start to the close. Our Consultancy willassist you encounter the proper Colleges or University,Our resource pages will help you study, and live in Australia, and we even have information on what to expect after graduation. Stay with us to move down below!
Australia promotes innovation, creativity and independent thinking throughout its universities. International scholars who study and hold out in Australia soon find that their training is challenging, fun, and rewarding. As an international student in Australia, you can require to live, grow and learn in a youthful, friendly country full of chances. For those international students who successfully finish their degree, they will presently discover that they are competitive in today's international business marketplace.
Why Study In Australia From NEPAL
Did you know Australia has the third highest number of international students in the world, behind only the United Kingdom and the United States despite having a population of merely 23 million? This isn't surprising when you consider Australia has seven of the top 100 universities in the cosmos! With complete 22,000 classes across 1,100 institutions, Australia ranks tenth in the Universitas 2017 U21 Ranking of National Higher Education Systems.
Abroad Edufair takes place from February 15 to 20. It is an online event, taking place in a virtual environment, to provide the best means for plus-two graduates or aspiring students looking for a better education in abroad.