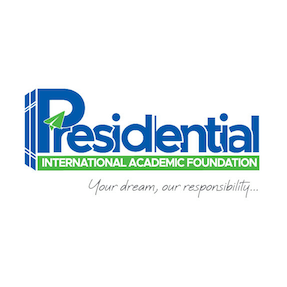 Presidential International Academic Foundation
Bagbazar , Kathmandu, Kathmandu
It gives me immense pleasure to welcome you all to the world of Presidential International Academic Foundation. Our expertise members in different fields helps you to pursue your dream subject in the best colleges and University; though still we understand the best parameter can be different as per the differences among the individual.
'Authentic and Genuine Counseling' is the prime value of our service. We take reliability, trustworthiness and accountability into the highest consideration in the area we work. In order to ensure these ethics and principles, foreign graduates have been employed for abr... See More
Bagbazar , Kathmandu
info@presidentialnepal.edu.np
(977) 01 5322091,5322097
Presidential International Academic Foundation was established in 2012 A.D. with a view to facilitate and provide the students with proper counseling and documentation guidance. This service provider has been bridging thousands of lives around the globe since its establishment. It has now been minimizing the gap between the students willing to go to abroad for further education by providing the students with proper counseling, language classes, documentation guidance, visa processing, pre departure and post departure counseling to quench their thirst for abroad study.

Australia is a country and continent surrounded by the Indian and Pacific oceans. Its major cities – Sydney, Brisbane, Melbourne, Perth, Adelaide – are coastal. Its capital, Canberra, is inland. The country is known for its Excellent educational environment, Sydney Opera House, the Great Barrier Reef, a vast interior desert wilderness called the Outback, and unique animal species like kangaroos and duck-billed platypuses.
reasons for choosing australia:
VARIED UNIVERSITIES AND COURSES
Australian universities offer over 10,000 courses, including professional degrees, double degrees and postgraduate programmers. The most sought after programmers are engineering: mechanical and electrical, management and commerce, natural and physical sciences, accounting and information and technology.
Australian universities are known for their excellence in teaching and research. They offer internationally recognized qualifications and study pathway opportunities for students.
VALUE FOR MONEY AND SAVING TIME
Australia is a country, which provides value for money by offering shorter and more intensive courses. In comparison to other study abroad destinations, Australia is more affordable without compromising on the quality of education.
STUDENT LIFE WITH INTERNATIONAL TRADITION
Students will definitely have a pleasant stay in Australia because of excellent living conditions and a tolerant multicultural society.
our relationship with australia
We have our outlets at Australia as well. This office ensures full assistance to the students travelling to Australia via us for finding part time jobs and also helps them during their stay.
Since our establishment we have been paving a path for the students going to Australia from Nepal facilitating them with proper counseling, documentation and pre-visa and post-visa assistance.
The relationship with various colleges and universities of Australia ensure our positive relation with them in terms of meeting the student's need to pursue higher education.
One can find a abroad graduate as counselor at our office who possesses all information regarding living and studying in Australia. This facilitates the students to gain knowledge about education and life style of Australia.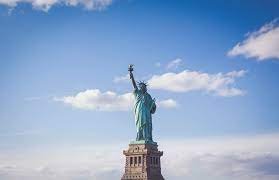 United States of America hosts number of top universities and is acclaimed destination for most of students. USA's University also hold the large number of international student and provides extensive facilities for students We have experienced counsellor which will guide you through your entire process.
reasons for choosing usa:
USA has finest universities where student can choose their field and excel them. Excellent programs is available with finest resources to help students grow and master in their respective field.
Some U.S. colleges and universities stress broad educational principles; others emphasize practical, employment-related skills; and still others specialize in the arts, social sciences or technical fields.
Universities in the U.S. pride themselves on being at the forefront of technology, research and techniques, and in making the best possible equipment and resources available to their students.
You may be able to gain valuable experience through teaching and/or research while you help to finance your education in the U.S., particularly if you are a graduate student. Many graduate programs offer training and teaching opportunities that enable students to become teaching assistants to undergraduates and/or research assistants on special projects exploring different aspects of your field of study.
Experience in an international setting is a marketable commodity. Many employers seek the wide range of knowledge, adaptability and experience that international students acquire by studying in the United States. Companies in the U.S. are increasingly seeking to become a strong presence in the global marketplace. They often look to hire employees who not only have multicultural language skills, but those who can also help communicate, negotiate and conduct business across different cultures.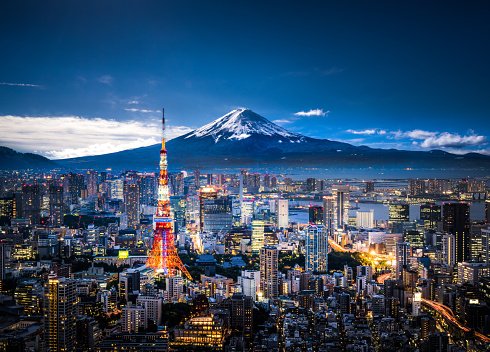 There are many good reasons to study in Japan. Some students are attracted by Japan's high educational standards, while for others the attraction is Japan's rich cultural heritage. Nearly 5 million students study abroad annually, with that number projected to continue increasing. With over 150,000 international students, Japan is one of the most popular destinations for international students.
Presidential Education is a Nepal leading consultancy for international student placement services. With a network of over 100 international student placement centres, we have a global presence in many countries.
Abroad Edufair takes place from February 15 to 20. It is an online event, taking place in a virtual environment, to provide the best means for plus-two graduates or aspiring students looking for a better education in abroad.